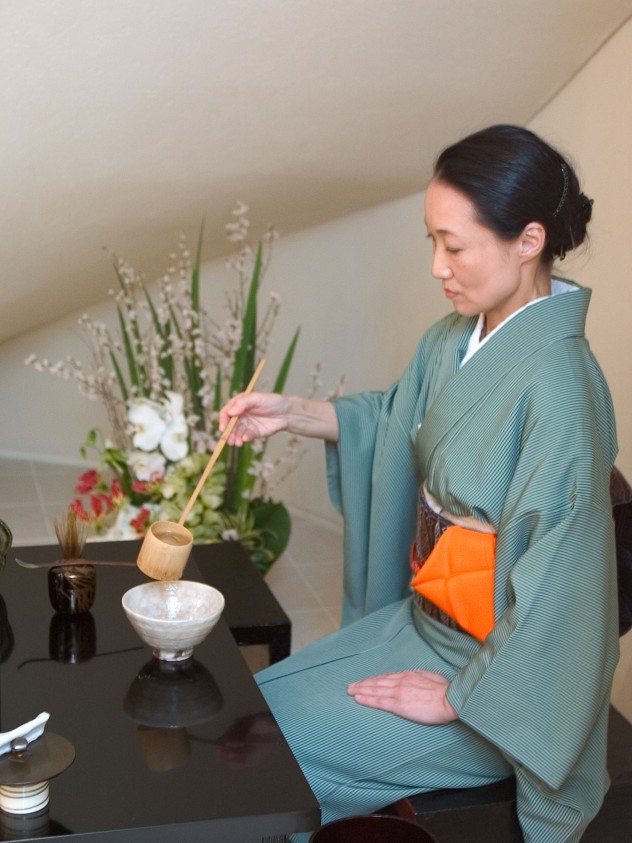 In a way that mirrors how well rounded athletes are brought up, the school combines the learning of gestures and posture by repetition, an appropriate instruction in the history of the practice, and a thorough study of its tools.
The muscles of both mind and heart will be tempered through the delights and trials that make up this path.
Studying the defining centerpieces of each era, we will discover the sense of iki (understated elegance) outlined by trendsetting craftspeople and their creations.
The entrance way of the path will be explored from all directions, as students get acquainted with the adequate selection of tools, the compatibility of Japanese confections, and the profundity of kaiseki dishes among many other things, facing at each step the generous spirit of Cha-no-yu, as they fill their heart with a sense of plentifulness. 
As we confront the way the handling of tools changes with each season, we will rejoice as an understanding of proper conduct and posture starts to blossom in us gradually, awakening in our heart a sense of timing that will leads us to realize how practice in itself is simply time and effort spent towards learning how to put one's heart completely into one task.
Above all other things, we will strive to remember always that, what is most important is to enjoy oneself! To effortlessly make a cup of Maccha, is simply delicious too!
To sign up for a trial lesson or request additional information, please contact us at:denda@lempicka.jp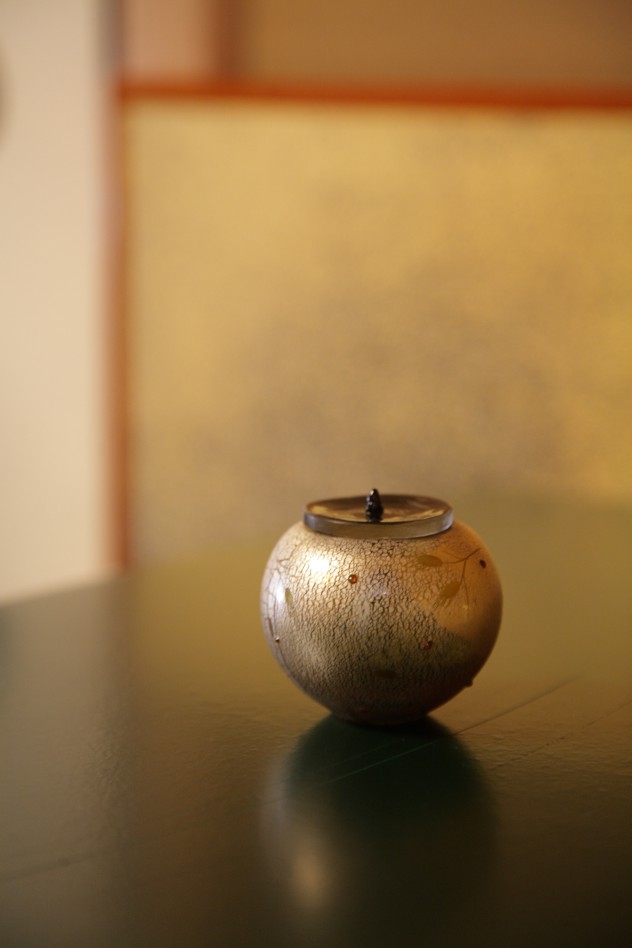 Setagaya Practice Space
Tea Ceremony Salon Lempicka
Opened its doors in 2004.
A space for the practice and learning of Tea Ceremony, but also open to informal tea gatherings as well as related events.
The venue has 3 Japanese style rooms: two large spaces of 8 and 6 tatami mats, as well as smaller space of 4.5 mats. Western-style rooms are also available. The building's inner space is designed in a way it makes you feel you are in an ample Japanese style environment that hardly feels like it is indoors. It even has a roji pathway leading into the tea room.
The western-style rooms are equipped with special "Tenyujoku" furniture designed by Mushakoji-senke's Sen Souoku to allow for Tea Ceremony to be practiced on a chair and table setting, ideal for those unable to sit in the seiza position for extended periods of time.
(Practice in this space is limited to daytime)
To sign up for a trial lesson or request additional information please contact us at:
Closest stations: Setagaya Line Matsubara 「松原」/Odakyu Line Gotokuji 「豪徳寺」
Address:Tokyo-to Setagaya-ku Akatsutsumi 3-12-21 Tokachi Tachibana 2nd Floor